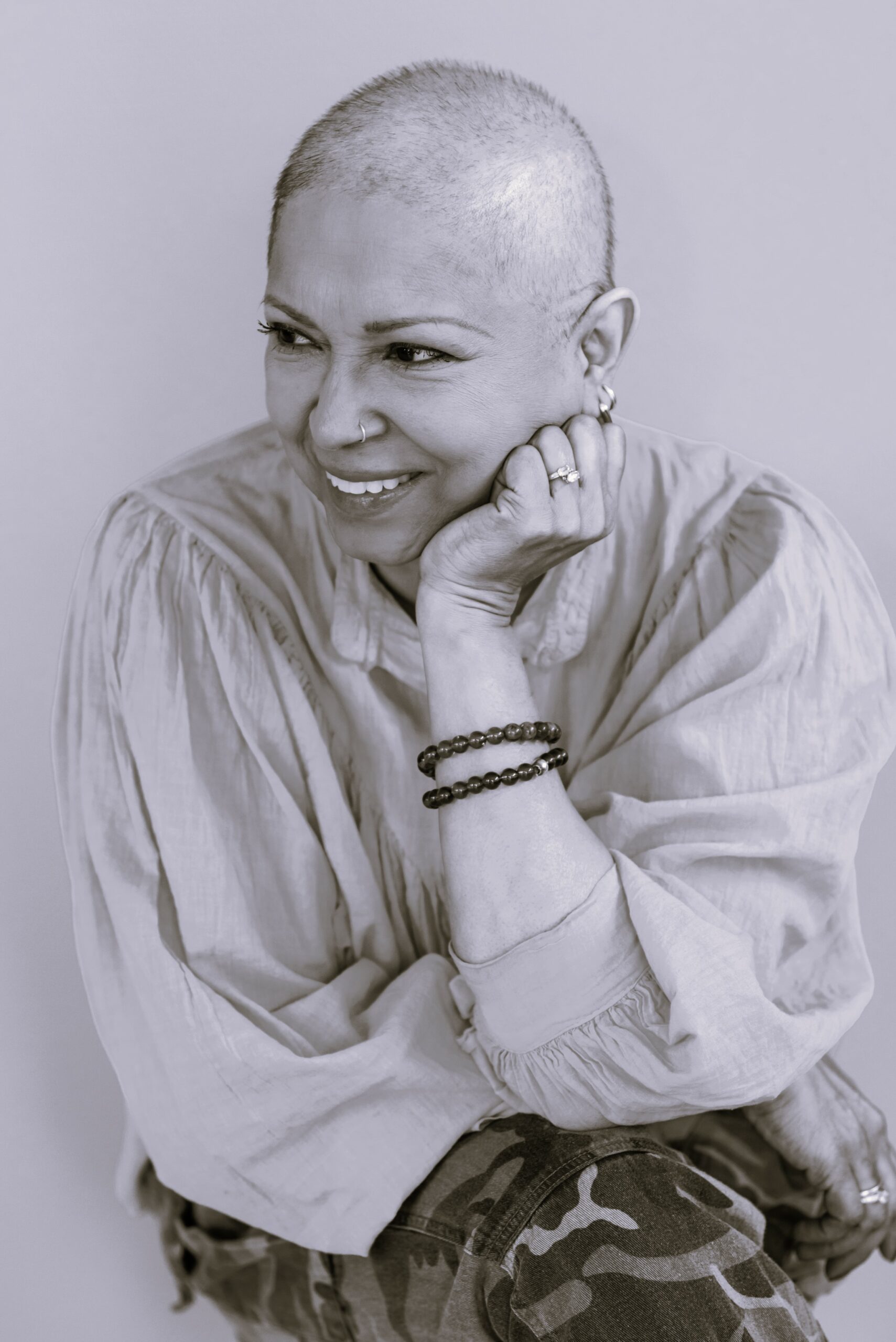 Hi,
I am Waheeda,
shamelessly and fearlessly  living and loving in times of cancer.
On December 7th 2021 I was diagnosed with stage 4 Uterine Leiomyosarcoma with lung metastases, tumor cells that broke off from the primary tumor and travelled through my blood to my lungs. Palliative. On December 8th I started on non-toxic treatments as a part of an ecclectic path. January 11th 2022 I had a full hysterectomy and March 1st 2022 I started chemotherapy. As you can see here I boldly flaunt my baldness. Think I will stick to a buzz cut. What I already know?
You are in charge of your life and the way you battle your disease. That means educating and loving yourself enough to make tough and value-driven decisions. Study, speak up and find the right support. Do what's good for you. The ones who really love you will hold space. Broaden your perspective and be courageous my friend!
Read my writings with  daily stories and reflections on how I rise and fall, enjoy my recipes as I nourish my body,
enrich your knowledge with my findings, research and more.